So originally I just logged on so I could test the Conduit Boards. I figured, Blizzard has a proven track record of making a new difficulty system (MP, Torment) and then taking a few months before they actually make it worth increasing the difficulty. So by figuring out what I could and could not deal with now, I would be ready then when the game actually had some element of risk vs reward and by extension, fun.
There was almost nothing actually new and nothing that changed the way you do things so I just ignored the "new" stuff at first, especially since Blizzard initially made testing as inconvenient as possible (the drop buff was not in day 1, it also wasn't immediately apparent the new sets and some of the other new items weren't in yet either).
In the process though I found quite a lot of other information, including a lot I wasn't specifically seeking out.
Conduit Boards:
Imagine that live servers are Smash Brothers with the items all on. Imagine that the test realms are Smash Brothers with the items on high. That's an accurate summary. If you want a legitimate competitive metagame you'll be disappointed, the outcome is STILL based on random chance, with completion times on the same level with the same character varying by 5 minutes or more based solely on enemy composition, presence/absence and location of a Conduit, and other factors dictated purely via luck. The one thing the community agreed on was remove pylons, instead we got more. The damage reflect on shield has no apparent effect. Either it doesn't work or it's based on damage taken rather than damage dealt (in other words, you get for 10 mil and reduce that by 99%, you reflect 100k... not gonna make enemies with > 1 bil life give any ****s). The new speed ability is mildly useful if you stand on an enemy and juggle them (don't do it against RD or electrified without Xephs though).
Enemy density is usually but not always higher, the variation comes from the point values of enemies, and often the hard enemies such as Anarchs, Wasps, Terror Demons, Incinerators, almost anything from Act 5, etc give low point values so your reward for beating hordes of Winged Assassins is often an auto fail because you're not getting enough points for defeating one of the more difficult enemy types. Alternately you'll just get a whole level of Fallen, which means no points and Maniacs. You also still do get zombies, and of course Conduits are more common. There are a few maps where you just don't encounter many enemies though. I think it's an act 2 cave? One of the caves anyways, it's been a long time since in world stuff was actually worth doing so I don't remember every area name.
The rewards of course are still atrocious, ignoring test realm specific things. And that's my first point. See, when this buff originally went live I was mid GR 36. Result? At the end I got 6 legendaries (because GR 3x guardians only have 6 item drops, and the buff makes every item that falls legendary). That's how it should be. All the time. Because in that same length of time I could have done 2 or 3 rofflestomp runs and got the same or more legendaries without the considerable risk, so 6 legendaries would make it slightly worse instead of considerably worse. That's a huge step in getting some risk vs reward in the game. I also got 300 something shards. Which is also how it should be all the time since that's about how many I'd get off normal farming for the same timeframe.
Leaving the enhanced drops and shards for higher GRs only would go a long way in correcting one of the biggest problems in the game. Because guardians have a cap on the number of items they drop it's not abusable.
Now as for experience and gold. Trial rewards are obviously getting double scaling bugs. However Blizzard has said that GRs, not trials are more rewarding than intended. Which makes me think there is actually something else going on. The bonus you get for doing a GR is significantly lower, something like 200-400 million depending on level. Anyone who could actually do them only gets a few percent of one level so that's not a big deal. If Blizzard is saying that's a bug, I expect they'll go from kind of ok > worthless. Well I'd take a different stance.
Everyone hates trials right? I don't think they should keep their current reward, that would be stupid. But if trials had the current test realm GR rewards, you'd get a few hundred million experience and a few million gold which helps compensate for the fact the experience of the enemies themselves is greatly reduced and experience/loot is nonexistent. And then if GRs had the trial experience, getting north of 1 billion for something that takes 10-15 minutes is much more reasonable. After all you can already get more than that just rofflestomping Torment 6. And this requires actual effort. The gold on trials is obviously a pointer bug, which is why it's always the same value as experience. That should be a few times higher than the current test realm GR values which is substantially lower than > 1 billion, while still being high enough that you're not entirely dependent on Boon of the Hoarder falling for you.
On live trials give 1.4 million experience and 10k gold no matter what level you hit and GRs give about 40% less than a normal rift.
Another thing. The odds of an ancient item increase as high as 10% on T6. They do NOT go higher on GR 26+. This is a grievous error. Increase those odds by half a percent for each level 26-35 and 1% each level 36+. Yes you still get fewer legendaries an hour (GR 2x has 5 item slots, GR 3x has 6 item slots, GR 4x has 7 item slots) but you get fewer auto souls. Quality > quantity. More on this later.
So that's rewards. How about other changes?
Well supposedly enemy damage is reduced. I'm not actually seeing that. I have a nice chart that shows enemy damage scaling, I know how hard enemies hit on Torment 6, I use the chart and determine how much more enemies at GR x do, and I'm seeing results consistent with the original values. If there is such a nerf it's very small ( < 10% ). More likely it either doesn't work or isn't present.
You do get +25% defense for free because vitality grants 100 life a point instead of 80. You also get Esoteric which is actually amazing and the both of those literally double your defense vs non physical. As every form of dangerous auto damage is non physical and every dangerous physical attack is avoidable, and as melee/ranged damage reduction works against every form of physical damage it's actually an extremely well made defensive gem.
You still won't use it in high level Conduit Boarding because you fail damage checks with it on, but you could for example forego Unity, and actually game with other people without being at a crippling disadvantage (note however, you also need a boosted Wildebeest gem as that compensates for the lack of Templar recovery, so if you're doing non trivial content where you'd actually need the heals you lose 2 offensive gems and therefore would still need a very synergestic party just so you're back where you were or better).
Well you could, except the gems are Season 2 only and Blizzard still has not offered a single incentive for spending a few dozen/hundred hours just getting back where you were and then doing the same thing again. Conversely, you wait a few months, Season 2 ends, And you get the new gems within a few minutes on your real characters. So instead of the few new items that was both implemented and actually good providing an incentive for getting in game, it does the opposite. And not just for me, a lot of the people that did like Season 1 had enough and aren't interested in 2.
Speaking of which, either the Slow Time hat isn't in game yet or I just never found it even with the drop buff. That's another item that's actually useful (yes, even without the set, which is not in).
So that's two things I'd actually enjoy except it doesn't seem they're going live.
And now the really long part.
Items:
So in day 2 Blizzard made it so there was a massive buff for testing purposes. Among other things, this gave 20x legendary drops from every source except Kadala. Immediately, people were actually excited about the game and having fun playing it, and I admit it was actually enjoyable and I deliberately did some T6 rofflestomping just so I could watch every single item that hit the ground put a star on the map.
This almost immediately prompted complaints about wait times as well as people being ruined for live... well they're right on the latter point, but that's more a case of being enlightened than being spoiled. Let me explain.
So I logged about oh, 50 hours or so testing. Meaning it was effectively 1,000 hours of live, or double the time I have already put on live.
In that time, guess how many item improvements I found?
Go on, guess.
They were:
Ancient Firebird's Helm: Granted more Int/Vit over previous helm, actually lost cc reduction which I only did because if I got cced at all doing what I was doing only a proc would likely get me out anyways.
Ancient Firebird's Source: More Int/Vit again. Actually lost a skill bonus, only used because I was using a different skill by then anyways.
Ancient Firebird's Pants: More mitigation, not much more either. That's it.
Krelm's Bracers: Not Ancient. Took 7-8 tries before I got 3 correct stats and then I still only had 4.5 crit until I found a few MORE of the things. Bracer affix pool is the smallest of all item types, and most of the stats you want are common. That should not happen.
Unity: Not Ancient. A little more elite damage, that's it.
So if I tripled my live gaming time, I'd still be using over half of the same items.
Meanwhile, I smashed north of a hundred Ancients. Most of which were of useless item types. You'll never use even a 4.5k Sledge of Ankarak with near max Int/Vit or whatever it is over even a low end two hander with an actually useful property (Furnace) because almost every build in the game needs a specific item that supercharges their main skill so it actually deals damage. You'll never use even the best Ancient Blackthorne's because your classes' One True Set is required for the same purpose. And so on.
If more item types were actually useful and there were not so many mandatory items the current live drop rates would feel much more reasonable.
I probably smashed at least 20 Ancient items that were of the correct type (read: the 0-3 items per item type anyone actually wants) because they had 2+ stats incorrect, and were therefore not actually better.
If Kadala could fix more than one stat, the current live drop rate would feel much more reasonable. This would also let people burn those Hoarder stashes and saved mats, and it'd still be insanely expensive if you had 3 stats wrong but that's better than finally finding rare item x after 600 levels and then getting terrible stats on it. Alternately you could make more than a few stats "correct", but this is Blizzard so let's have reasonable standards.
I found 2 Ancient weapons that would be useful if the things they were based around were useful. One was a Slorak's.
Really good, if Disintegrate didn't suck. Also a prime example of what I mean about real damage > listed damage.
If build diversity were not near nonexistent, the live drop rate would feel much more reasonable.
As is, everyone knows it's Firebird's or GTFO, other classes have their own One True Set (and it's always a set). This is also where a good part of the Krelm's problems came from, as bracers with non fire damage and one stat wrong could become useful bracers for that element, just that element isn't any good. In fact the non fire bracers were objectively better than any of the fire ones I found, so if there was a useful cold, lightning, or arcane build I'd have been fine with finding those items even though they were not useful for my current character.
Which is the next thing.
If Diablo 3 had a wide variety of different yet functional options, not only would many more items be useful, but many other game mechanics, such as Seasons, would be as well.
Instead of always doing the same thing in the same way as everyone else, you find some different item and are actually encouraged so you do something different. Which is how the original model was intended, but it didn't actually work out that way because even if you think that new item is the best thing ever more likely you change half your other gear or you can't use it effectively so it just gets stashed forever.
I also found an Ancient Shard of Hate with less impressive stats, basically the same problem though. The Shard of Hate nerf combined with no build effectively using it means what should be a great item isn't.
Now let's look at every rare item I found in what is basically 1,000 hours of live.
Wand of Woh.
Stone of Jordan.
Ice Climbers.
Unity.
Wand of Woh.
Tasker and Theo.
Unity.
Stone of Jordan.
Velvet Caramel.
Stone of Jordan.
Xephiran Amulet.
Ice Climbers.
That's it. A dozen rare tier items in that length of time. Not even all rare tier items are represented, in particular still no Rimeheart.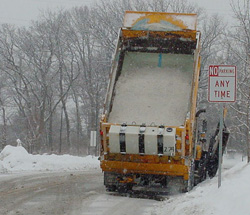 Out of those one Unity was actually used because it was slightly better. One WoH was a sidegrade, one was worse than both. 1-2 SoJs would have been good if lightning wizards were actually a thing. The rest were terrible, especially one IC and the Xeph.
1,000 hours, 12 items off the rare and valuable list, most junk anyways. I'll just leave that here.
Now let's look at a few noteworthy things I did NOT find:
Ancient SS/WoH: Aka, the only 2 Wizard weapons. Some would say Ancient Furnace, I don't think that's relevant anymore and I didn't even find a normal one. Regardless, Ancient weapons make the biggest difference in performance with armors only providing a bit more stats and jewelry often doing nothing.
A complete Ancient set: I scrapped a chest armor and boots because wrong stats, never found shoulders. Remember that an Ancient version of a common tier is as rare as say, Taskers.
An offhand with sensible stats: No one will ever use Mirrorball/Myken's/Light without the corresponding skill. Why in the actual **** does it not spawn with that skill bonus? Even with effectively infinite gold and materials, good luck even seeing A skill bonus of the only reason you're using that item and then the range is 10-15%. Other offensive offhands have the same problem.
Experience:
So in that 50 hours I got 99 levels. (558 > 657) Because experience is tripled, that's basically 150 hours of live. Those granted a bit more Int and life, and a bit more damage and that's it. It'd be nice if the paragon system were actually deep and interesting but I don't have any specific commentary or corrections so instead I'll just say make sure the harder content gives more, and make sure trials give something (but not their currently bugged amounts) so everyone doesn't hate them and leave it at that.
So how do we fix this shit?
First, we implement some quality controls.
1: GR guardians should flat out drop all legendaries/sets with a number of slots based on level beginning at level 26. Remember, they take longer so even more legs/run does not necessarily = more legs/hour.
2: Double shards in GRs only beginning at level 26.
3: Trial rewards should be the same as current test realm GR rewards.
4: GR experience rewards should be the same as current test realm trial rewards.
5: GR gold should be current GR values x3.
6: 1-5 are lost if you die (death means you get the current worthless live rewards). This is because SC has no death penalty now, and will otherwise death zerg for lots of free stuff.
7: If we must stick with the current model than make all those unused legendaries supercharge skills people aren't using, make the base skill good (don't expect people will take Magic Missile/Shock Pulse/Energy Twister/Arcane Orb seriously), and make sets not mandatory for creating a functional character. Suddenly there's a lot fewer auto souls. Ideally we scrap that model and then nerf enemy life as no one will be doing 10,000+ weapon damage anymore as skills are somewhat well balanced with themselves, the lack of build diversity comes from only a few narrow legendary gimmicks existing and those being the only way of dealing with the insane life on everything. But again, Blizzard.
8: If you find an Ancient it should never be bad. Make it always have the correct stats, make it always max stats, or perhaps best of all scrap the current implementation and just give us Ancient Gifts. It's still just MOAR NUMBERS, but at least we ditch the RNG trolling and don't automatically invalidate every existing item.
9: Make Kadala change any number of stats, the cost still scales based on cumulative changes. Fixing an item with 3 wrong stats will be expensive, at least it can be done.
The current live drop rates of roughly 3 legs a run would be a lot more reasonable if you didn't smash > 99% of them. This also fixes risk vs reward by making high level GRs done well more productive than rofflestomping trivial content, which makes the game much more enjoyable.

Ideally the Conduit Boards would become actually competitive instead of "Smash with items on high" but Blizzard.


Do not implement anything like the test server buff on live. Well ok, double shards or goblins wouldn't be broken but we don't need 20x items. The problem is quality, not quantity. We don't need 1,500 souls we can't find a use for. We need > 20x useful items. Especially if it means constantly being out of parts and dust. It's useful in that it revealed the real problems with the item system mentioned in this massive ****ing wall of text, but we got the data so that's that.

As for what was intended as the selling point of the patch, the new sets aren't even in. And I'm not sure it matters as it seems like Marauder's does the same sort of thing now except better, the Slow Time set is at best a better Firebird's (which wouldn't be bad at all, except that it means you use it exactly the same way and ignore the part where you spam junky skills). And that's only because based on reports from Blizzcon Slow Time was doing erroneously high damage. 1,250 weapon damage does not = 130 mil tics. Barbarians are just bad, because the iconic tough mofo that doesn't afraid of anything is in fact a glass cannon. Sorry Zappa.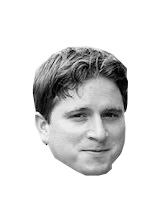 Perhaps if that were changed and Rend were removed from the swing timer the Rend/WW thing might work.
Overall this glimpse at the far future is extremely demotivating. Not because the high drops spoil you for live, but because they show you there's no light at the end of the tunnel. Just the same game you play in the same way as everyone else and the same way you did before the patch. What few things might actually be good aren't available yet. It need not be that way, but it's not as if Blizzard will do anything about it no matter how strongly these words resonate with the community so we're kinda stuck.

If you wanna know something about something other than Conduit Boards or items ask, but there's not a whole lot else there. I did find one amusing build that is effective, reasonably active, and fun. That last part death sentences it though.