The BlizzCon 2019 Floor Plans has been released by Blizzard. The Mythic stage seems fairly open and empty. Diablo 4 perhaps? Only time will tell.
Here's the open schedule as well featuring at least 6 coming soon placements. There is going to be a lot going on this time around.
That open area on the BlizzCon 2019 floor plans in the Mythic stage though. Get that hype train going. The hopes of Diablo 4 and the Diablo 2: Remaster could be very real. But take them with a grain of salt as always.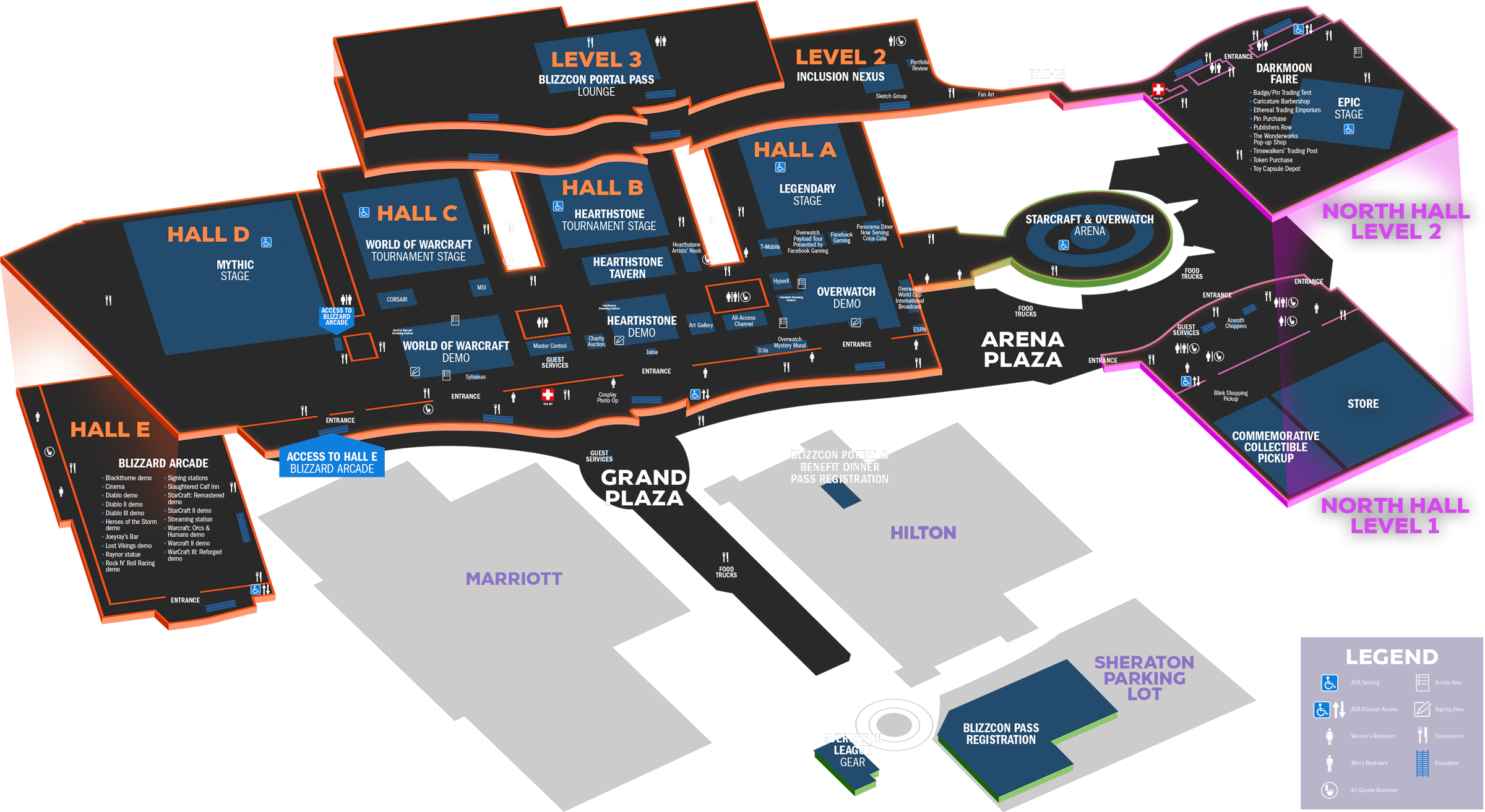 This year's areas have World of Warcraft in Hall C and Hearthstone in Hall B. Then there's Hall A that just says legendary stage but also has an Overwatch Demo area. Rumors of Overwatch 2 maybe a possibility.
Also in Hall E in the Blizzard Arcade there are demos for pretty much everything they made. Including Diablo 1, Diablo 2 & Diablo 3. There is one game that is very absent from the flood plans.
That game is Diablo: Immortal. I wonder if they just want to release the game quietly and run away. Maybe that leak of the game being released a week before Blizzcon could be true as well.
But as always let us know what you think of all this in the comments and forums.