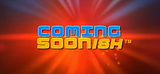 The progress report on runestones has yet to be released to the public. In the latest tweets and blue responses over the past weeks, we have seen a wide swath of verbiage taken from the Blizzard's Lexicon of Patience to waylay our requests for this update. Many see this patch as the final hurdle for solidifying the release date, and it contains the last major iterations that have been stated to the community.
The eventuality of another community member asking for the fabled Runestone tell-all was inevitable, and
Bashiok was prepared with his usual stance. In his response today, he also let us know that the patch release will be very close to the report that is made.
As a clarification: runes themselves will not be testable in the beta, though their function is "intrinsically linked" to the skill system. So the patch, while containing information about the runestones, will have a direct impact on the beta through skills.
We'll be posting information on the next patch pretty much as close to the patch release as we can manage.
He also goes on to defend "soon."
Do you think they were almost done, but decided to all go get sno-cones and play a few rounds of backgammon first? But now, called out for their slackerly ways, will finish it post-haste?
It doesn't matter, man. It's not worth spending time trying to justify our processes, just stuff happens when it happens, we can maybe drop some hints, sometimes, other times we may not, but ultimately it's done when it's done and that drives some people INSANE. Can't be helped.
Somehow saying "soon" makes people less insane, or even giggle. It's like magic.
I'm not entirely sure about you guys, but I equate interpreting Blue posts to interpreting law… except with less substance and no return. Do you get a giggle and feel less insane when you hear soon? I feel that the "magic" left it four years ago.