Recent Features
The Diablo 3 Podcast #181: Patch 2.3 Item Sets
Patch 2.3 coming very soon to the PTR, so more analysis, including new and improved Item Set properties from datamining. Also T7-T10 scaling issues, shared LGems, and purist mode Hardcore? Featuring Aahz, N3rdwards, and Flux. Click through for more details and segment starting times.
Diablo 3 Patch 2.3.0 Preview: New Stuffs!
The has eased with a big preview of the next patch posted by Blizzard. The patch is bringing a ton of big changes, including four more levels of Torment, lots of new legendary and set items, a revision to the entire crafting system, the new Ruins of Sescheron level, buffs to the bounty system to […]
Community Talk
Diablo III @ G-Star 2011: Videos and Pictures
Posted

11 Nov 2011

by
As we mentioned a few days ago, Diablo III is on display at this year's G-Star convention in Seoul, Korea. We haven't yet seen any Jay Wilson interviews, but Secondii has provided us with a bunch of ninja photos of the monitors, and a pair of ninja videos as well.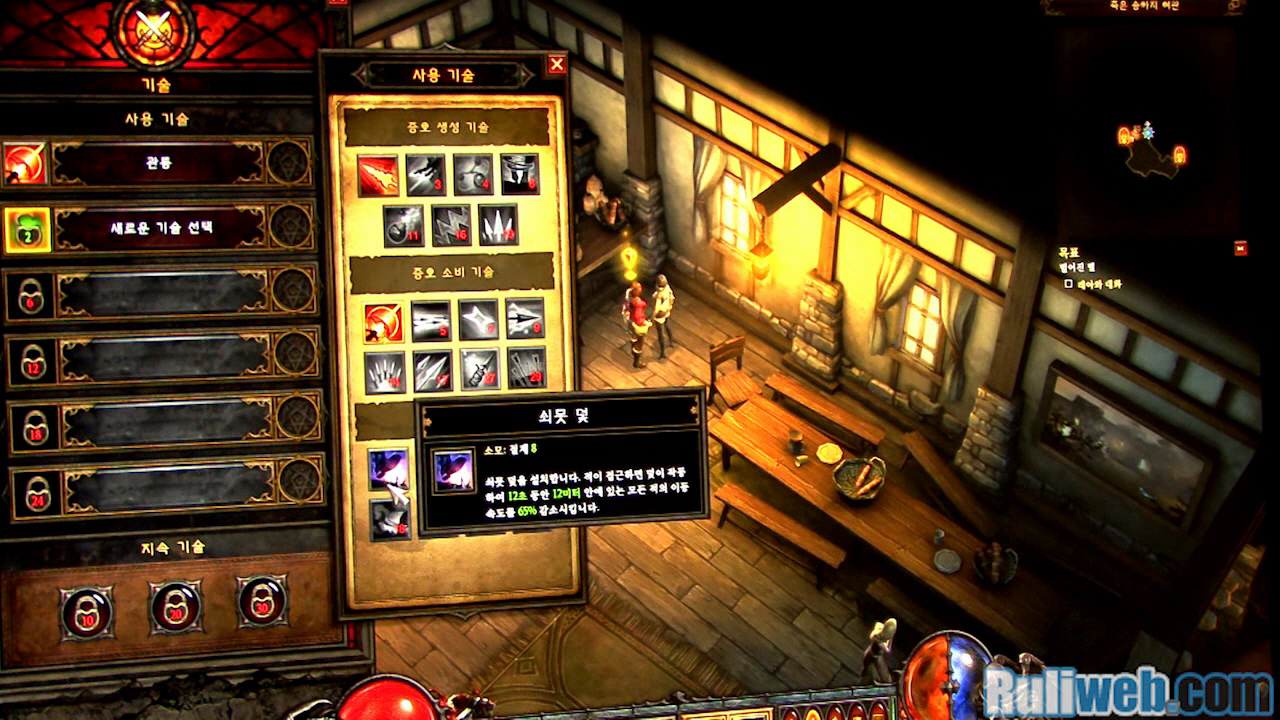 You may not care to view them; they're all of the PvM demo, which is just the Beta, which I imagine most of you guys have seen more than a few videos of at this point. The build looks to be fairly-recent; they've got the
Demon Hunter skills updated to Hatred Spenders/Generators, though there's no
Nephalem Altar in town. It's also all translated into Korean, which gives you an idea how the localization processes carry on even during game development.
You can see all of the shots in Secondii's forum thread, or on the article on the Ruliweb site, where the two videos are embedded, as well as offered with direct .wmv download links, in LQ or HQ.